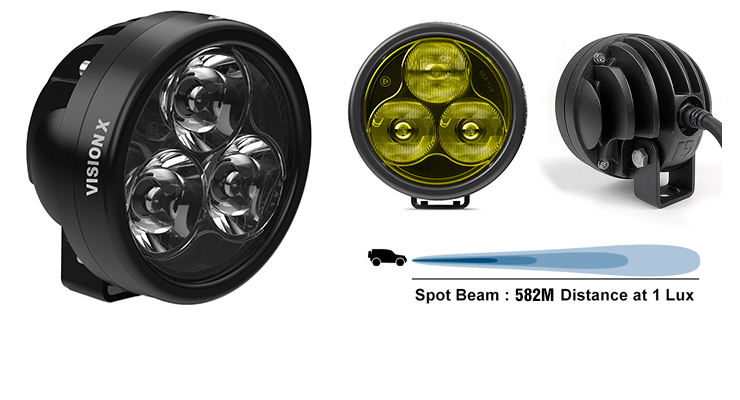 CANNON RACE | CR-3
The Cannon Race Series 3 LED (CR-3) delivers the highest performing 36-watt street-legal driving light to hit the market. The CR-3 features a unique beam system which allows you to swap between a spot or hybrid lens. The CR-3 is ECE compliant, meaning it exceeds expectation both on and off the road.
The CR-3 LED light packs the most punch out of any light its size. The swappable hybrid beam and spot beam lens system give you more control to put light where you need it most on your setup.

Most Versitle Compact Driving or Fog Light for Smaller Vehicles.