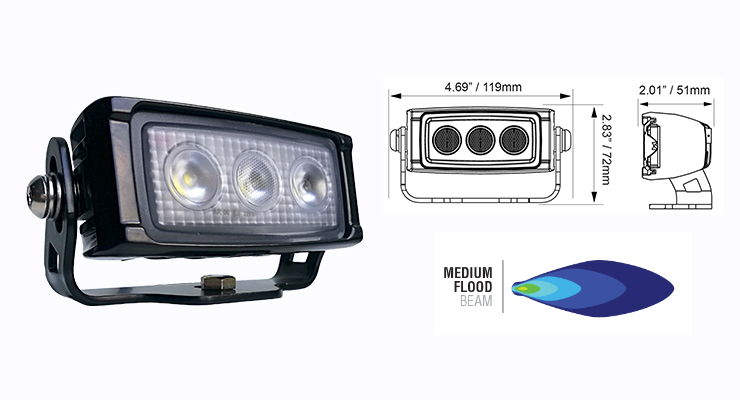 Features
LEDs: 3 x 5W
Housing Material: Aluminium
Light Colour Temp: 6000 Kelvin
EMC/EMI Approval: CISPR25-Class 3
Dimensions: 119/72/51mm
Weight: 0.5 kg
Voltage: 9-32V DC
Amperage: 0.65A@24V DC - 1.25A@12V DC
Vibration Rating: 21 Grms
Lens Material: Polycarbonate
Certifications: CE, RoHS, IEC 62471, ECE R23
The all-new Vision X Overland light is the perfect way to light up your campsite on your overland vehicle. You can easily attach the Vision X Overland light at multiple points on your vehicle to light up your campsite or a stopping point on the trail.
With their low profile design, the Vision X Overland light mount perfectly beneath most rack systems using 60/40 flood optics perfect for area lighting. With only 15watts of draw pushing a massive 1,140 Lumens you can easily light up a campsite for hours without running your vehicle and enjoy the serenity of nature.
Watertight and dust proof the vented housing prevents moisture buildup making these the perfect area lighting for your overland vehicle.
Each Overland light kit includes two way Armor Series Mounting brackets for maximum durability and wiring harness.